I OUTPIZZAD THE HUT AND NOW THE CIA IS TRYING TO ASSASSINATE ME SHIRT
Regular price
Sale price
$28.00
Unit price
per
Sale
Sold out
Nobody Outpizzas the Hut.
This shirt is hand screen printed here in Tennessee on a 100% cotton 6.0oz/sq yd Comfort Colors blank. Please review the size chart if you're unsure of your size. Compare it with your favorite shirt to find out what size to get!
A size Large is pictured in the images, real pics, no mockup bs
These are screenprinted to-order so fulfillment time can take up to 3-4 weeks but is usually faster than that. Please make sure to put in your info and address correctly to make sure your shirt arrives correctly
SIZE CHART
| | | | | | |
| --- | --- | --- | --- | --- | --- |
| (inches) | SMALL |  MEDIUM | LARGE | X-LARGE | XX-LARGE |
| chest width | 18 | 20 | 22 | 24 | 26 |
| body length | 26.5 | 28 | 29.5 | 30.5 | 31.5 |
Share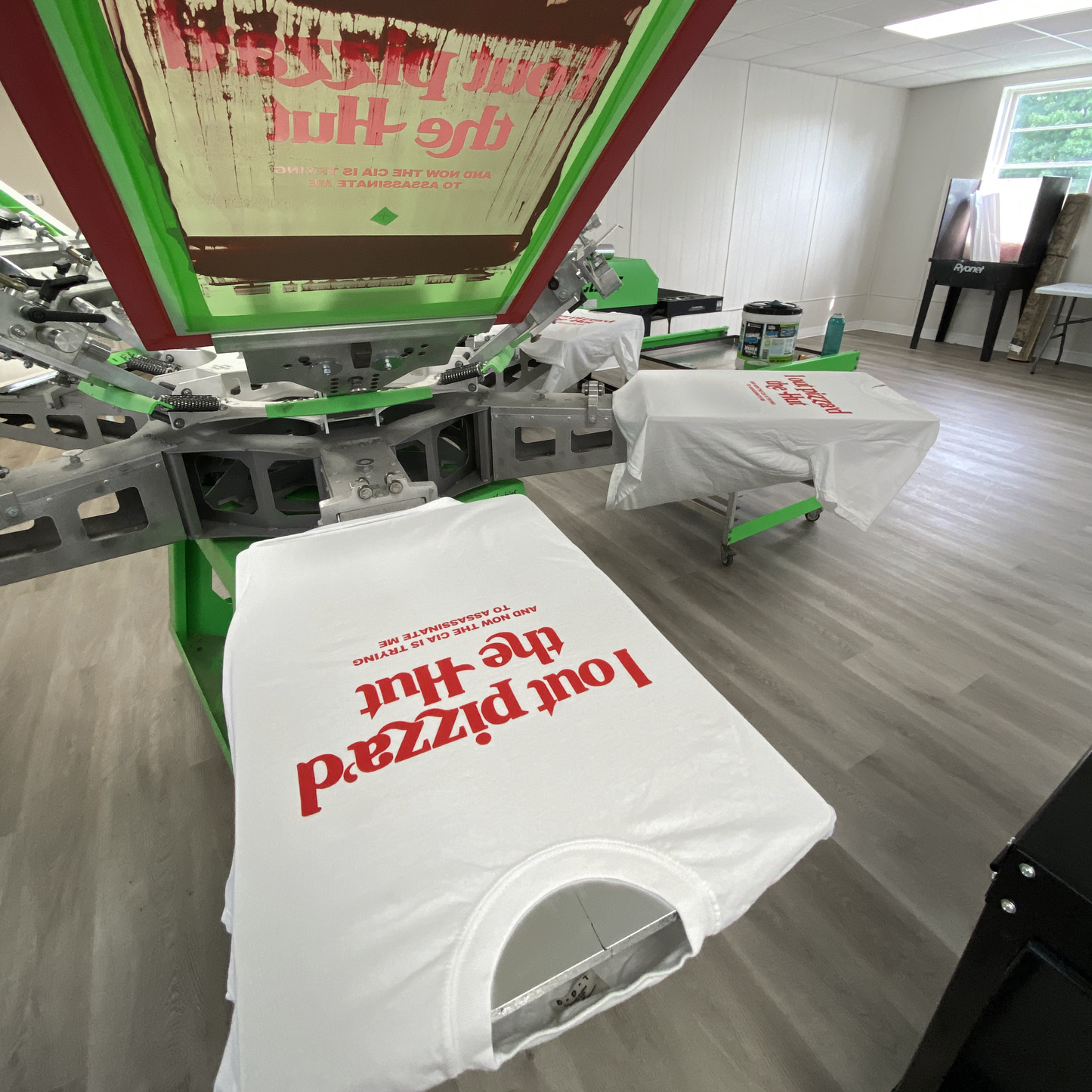 Making dreams come true
I bought this shirt for a friend who I was really interested in. Had the biggest crush on this guy and had no idea what to get him for his birthday. He's amazing...just like the quality of this shirt. The size was perfect. I think I got him a Large or maybe a 1XL. It looks fantastic (esp on him) and the print is really fucking sick. 10/10 loved this purchase. Took a while to get here, but the look on his face was priceless and totally worth it. Definitely recommend this brand and these shirts to anyone with a personality teehee. Will be buying from cryingintheclub69 again.
Also, we're dating now :)
I OUTPIZZAD THE HUT AND NOW THE CIA IS TRYING TO ASSASSINATE ME SHIRT
WARNING
JUST BE VERY CAREFUL WHEN BUYING/WEARING THIS SHIRT!! I'm kicked out of every Pizza Hut I go to and my face is plastered on their "Do Not Let In" wall. Bummer but the quality of this shirt makes up for it!!!
I made two orders and awesome things happened
So I made two orders, one order had a single 2xl outpizzad the hut shirt and the other had four shirts: 2 outpizzad the hut sizes m and 2xl and 2 toyotathon sizes m and 2xl. The order with four shirts was perfect, the order with the single shirt we got sent a toyotathon shirt instead. THATS FINE THO! My buddies and I had a good chuckle and everyone got a shirt they loved. Worth every penny.
Awesome
Awesome design.
Awesome material.
#swag